AARP is now accepting nominations for its 2021 Connecticut Andrus Award for Community Service, which honors an outstanding volunteer in the state who is sharing their experience, talent, and skills to enrich the lives of their community members. Do you know an extraordinary volunteer age 50 or over who should receive AARP's most prestigious Connecticut volunteer award? The deadline is August 1, so nominate them now.
In addition, AARP Connecticut will donate $3000 on behalf of the Andrus Award winner to an eligible non-profit organization of their choosing.
---
AARP Connecticut Andrus Award for Community Service nominees must meet the following eligibility requirements:
Nominee must be 50 years or older. They do not have to be an AARP member.
The achievements, accomplishments, or service on which the nomination is based must have been performed on a volunteer basis, without pay. Volunteers receiving small stipends to cover the costs associated with the volunteer activity are eligible.
The achievements, accomplishments, or service on which the nomination is based must reflect AARP's vision and purpose, and be replicable and provide inspiration for others to volunteer.
Couples or partners who perform service together are also eligible; however, teams are not eligible.
This is not a posthumous award.
---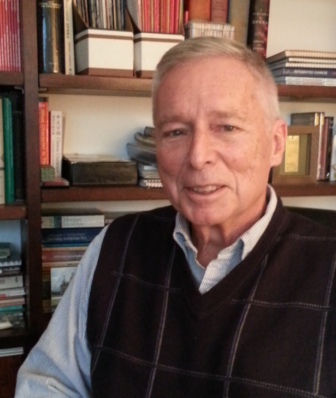 "I am so thankful to all the caregivers and care receivers who have trained and inspired me," said Peter F. Eder, the 2017 Andrus Award honoree. "Individually and collectively, they have defined for me 'the common good.' It is on their behalf that I joyfully accept this honor."
Mr. Eder was recognized for his leadership as a community engagement specialist, focusing on home and community based elder programs.
"Volunteering has introduced me to new friends, stimulating challenges and learning opportunities, but most importantly, it has delivered the knowledge that my efforts are truly making a difference on important issues affecting people", said Marie Hakmiller, 2020  Andrus Award recipient.
Ms. Hakmiller received the award in recognition of her leadership and dedication to serving her community as well as the entire state of Connecticut. Her volunteer activities include Board Member Community Companions and Homemakers; Corporator of Windham Hospital; Volunteer Coordinator for Holy Family Home and Shelter; Treasurer of Storrs Cemetery Committee; and Board Member and President of Windham Oaks Home Owners Association.
Nominations will be evaluated by a selection committee based on how the volunteer's work positively impacts the lives of people, improves the community, supports AARP's vision and mission, and inspires others to volunteer. The award recipient will be announced in early fall.
The AARP State Andrus Award for Community Service is an annual awards program developed to honor individuals whose service is a unique and valuable contribution to society. The award is named for AARP founder, Ethel Percy Andrus, whose motto "to serve, not to be served" continues to shape our work years after she founded this association to help older Americans age with dignity and purpose.
Nomination forms are online. For additional information, please contact Elaine Werner at ewerner@aarp.org or call 860-548-3169.
---
Publisher's Note: CTLN partners with AARP CT in best serving the richly diverse communities of Connecticut.