Get ready for a Latino cultural invasion when both TheaterWorks and Hartford Stage present "works in progress" by Latino playwrights as part of their upcoming programs.
At TheaterWorks, we will have the opportunity to watch "Moonlighters" a new and very exciting work by Hartford's Cindy Martinez. It is streaming now through June 25. The show is directed by Jenn Thompson, who directed the hit "Bye, Bye Birdie " at Goodspeed Musicals in 2016 and The Call and A Doll's House Part 2 at TheaterWorks.
Martinez's play is the fourth one selected as part of the series to be presented as a "workshop" or "plays in progress." Created to provide an opportunity for local playwrights to work together with professional and experienced playwrights and dramaturges.
In a post on her Facebook page, Martinez wrote, "Writing my play became way more fun when my dramaturge  Daphnie Sicre joined me in strengthening the script. When I explained my vision for the world of the play, her eyes lit up. Latina to Latina…I can't express how wonderful it felt to work with someone who immediately…got it." 
The Martinez/Sicre collaboration clearly shows the importance, and the positive effect, that a program like this has to offer, and their impact on the professional development of the talent of young playwrights.
According to the press release by TheaterWorks: Moonlighters is a futuristic workplace story centering on female friendship and including unique characters working in the offices of Social Services. Among them is the boss who is hearing things; the referral officer advocating for a murderer. Long-time colleagues at each other's throats, and Nueva, the new recruit, is a casualty of the agency's biggest failure. Nueva – whose mission is to improve a system that has lost its human touch – unearths information that threatens an important new relationship and forces her to confront the cost of forgiveness.
TheaterWorks has gone all out to make this production as unique and exciting as possible. Working with the Bass/Gama casting agency, "Moonlighters" features a wonderful cast of well-known Latino professionals.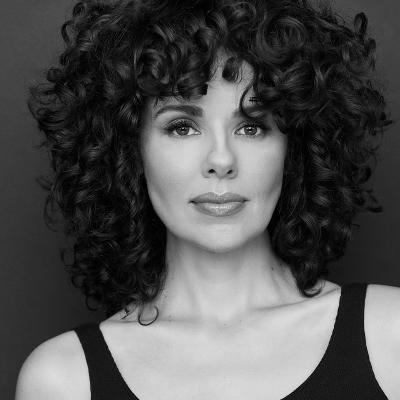 One of them, Janet Dacal, received the Drama Desk Award for the performance in "In the Heights" in 2007. After her wonderful performance in the musical " Bye, Bye, Birdie " became a box-office hit, she became very popular with Connecticut audiences after her wonderful performance in the musical "Bye, Bye, Birdie". Dacal has been extremely busy since we last saw her in Connecticut. She toured with the play "The Band's Visit" and has recorded "My Standards" A compilation of boleros and Broadway Musical numbers.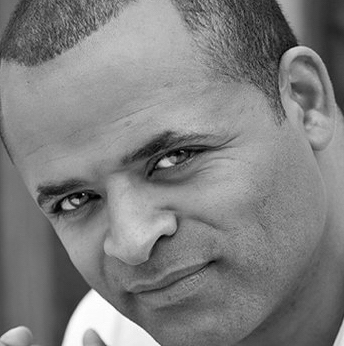 Among the cast making their theater debut at TW is Herb Newsome, in the role of Vetty. Newsome has acted in five plays by the important African-American playwright August Wilson. He was also in "Riding The Turnpike" another of Cindy Martinez's plays. His film credits include The Brother From Another Planet; Untamed; American Exit; Sweet Nothings and Abandoned.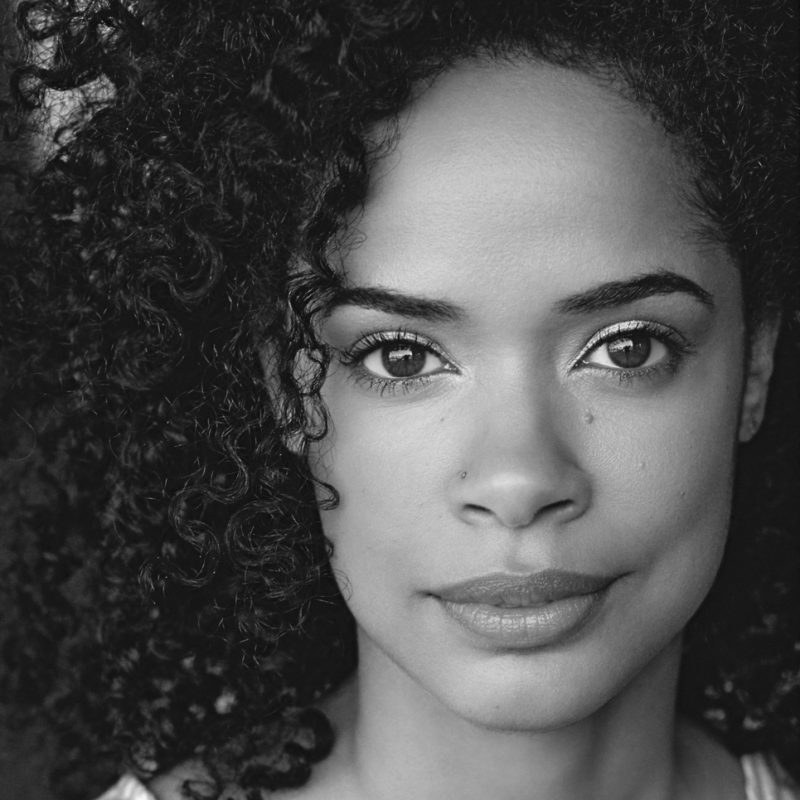 Another actor making their debut at TW is Maribel Martinez, in the role of Luz. This Black-Latina, with Dominican and Puerto Rican roots, has been working on many Off-broadway productions and is part of the artistic home group the Dominican Artist Collective.
Julian Remulla as Fields brings to the stage his enormous experience playing many of Shakespeare's plays. Monica Rae Summers Gonzalez will bring the character of Nueva to life. She was nominated for Best Leading Actress in a Play in the 2019 SALT Awards and holds a BFA in Acting from the Conservatory of Theater Arts at SUNY Purchase College. She adds her extensive theater credits to her TV credits include "Orange Is the New Black, BULL, and Shades of Blue."
Playwright Cindy Martinez has been a member of the HartBeat Ensemble (HBE) for 15+ years. She has acted in several plays and has been writing plays. She co-wrote the play Flipside, which won the Best Ensemble Award at the NYC Fringe Festival in 2012. Her short plays, including the world premiere of "Riding the Turnpike", was produced by HBE in 2013. Pegao commissioned by HartBeat Ensemble had its premiere production in May 2019 with sold-out performances. She has received many awards including the Latino de Oro award in the Arts, presented by Identidad Latina newspaper, and the Destino Futuro award by Prospanica Connecticut.
---
Cindy Martinez: A Hartford Theater Artist's Journey
---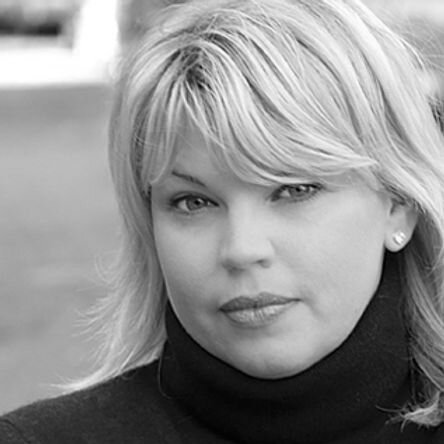 Jenn Thompson is returning to TheaterWorks directing "Moonlighters." She is a Drama Desk-nominated director, whose work has been seen in theaters across the country. Thompson spent 19 seasons with Connecticut's award-winning River Rep at the Ivoryton Playhouse, where she served as Producing Director working on over 50 productions. At Goodspeed Musicals she directed Oklahoma!, Bye Bye Birdie, and The Music Man for which she received Connecticut Critics Circle Award nominations including, Outstanding Director, and Musical.
For more information and tickets please visit Theater Works Hartford.
---
In June, Hartford Stage is also providing a showcase for featuring and working with, new writers as part of their inaugural American Voices New Play Festival.
The virtual festival will present three new plays by Latino-Hispanic playwrights. The plays are Ash Tree by Georgina Escobar, Her Math Play by Christina Pumariega, and Simona's Search by Martín Zimmerman. Each play will receive a 4-day workshop with Hartford Stage and a public reading from June 23-26, 2021.
Aside from showcasing the plays, there will be conversations with each writer hosted by Melia Bensussen, Hartford Stage's Artistic Director. On Wednesday, June 23 at 7 pm, a reading of Escobar's "Her Math Play" on Thursday, June 24 at 8 pm, a reading of Zimmerman's Simona's Search on Friday, June 25 at 8 pm, and a reading of Ash Tree by Pumariega on Saturday, June 26 at 3 pm.
The series, which has a similar objective to the one presented by TheaterWorks, gives writers the tools to develop their work-in-progress, by sponsoring collaborations with theater professionals. The festival showcasing Latino writers and actors, provide the general public with a unique opportunity to be part of the process of the creation of new plays.
Playwright Martín Zimmerman is also a screenwriter and TV producer. He is the creator and an Executive Producer on Netflix's Puerta 7, a Writer/Producer on Netflix's Ozark, was a writer on Netflix's Narcos and is a Playwright in Residence at Teatro Vista.
MFA in Playwriting: The University of Texas at Austin. BA in Theater Studies, BS in Economics: Duke University. Many of his plays have been presented in theaters all across the USA.
The second writer featured is Christina Pumariega (Her Math Play) She is a writer and actor whose father is Cuban and mother Italian-American. Her television writing credits include Turner & Hooch (Disney+) and Bluff City Law (NBC). She leads the collective Más Páginas, which dares more pages from diverse women writers. She is a graduate of the NYU Graduate Acting Program.
Georgina Escobar ( Ash Tree) is a queer Mexican playwright and maker of sci-femme narratives, ultra-humanistic mythos, and frontera-funk stories. She works textually and visually with plasticity, the impossible, and the Latin American perspective. Residencies at MacDowell writers' colony; Djerassi, Fornés Workshop. She is the recipient of the Darrell Ayers Playwriting and Outstanding Service to Women on the Border national awards. Her plays have been seen across the USA, México, Denmark, and Sweden.
https://www.hartfordstage.org/Tickets for the festival are free with a suggested donation to Hartford Stage's ongoing Raise the Curtain fundraising campaign to sustain the theatre during the pandemic and prepare for a reopening in the fall.
The festival is made possible with support from the John and Kelly Hartman Foundation and Adams + Knight.